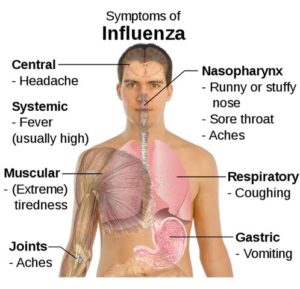 Did you know that the CDC recommends starting Tamiflu in certain situations to help prevent a person from getting the flu.
If you are in one of these categories, and you have been exposed to an individual who is sick with the flu, Prevention Tamiflu is an option for you
Pregnancy – or up to 2 weeks Postpartum
Elderly – patients 65 and older
Infants and Children aged 3 months old up to 2 years old
Immuno-compromised – if you have a weakened immune system from chemotherapy or other immuno-suppressive meds
Healthcare workers – if you have not been vaccinated (or recently vaccinated less than 2 weeks ago)
Nursing Home Residents – if an outbreak of influenza in the home is currently happening
The Flu Vaccine is still the BEST method of preventing the flu. It is NOT too late to get the vaccine!
APEX Urgent Care Clinic is open 7 days a week and ready to help you navigate this difficult flu season!