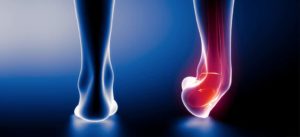 Whether you slipped, tripped, or fell, your painful ankle deserves proper attention! If you are severely limping or if you cannot walk for at least 4 steps, you may want to have a proper physical examination and possibly an x-ray to investigate your ankle. Most insurance plans cover x-rays as part of urgent care, but if you don't have insurance, no problem! We also offer a Self-Pay Discount for evaluation + x-ray for $199, one of the lowest prices in town.
Before your visit, here's what you should be doing:
Anti-inflammatory medicine (Advil, Motrin, Aleve) are the top choice for pain medication.
Applying a pressure bandage and applying ice (massage with frozen peas or corn) can prevent worsening of swelling.
Elevating the foot on pillows can also help. Elevate whenever you are not active or walking.
To prevent ankle injuries, consider wearing shoes that fit and avoid wearing flip-flops or slippers outside of the house. Stretch before and after activity, and if you have sprained your ankle more than once before, consider wearing an ankle brace during sports activity.
Remember, APEX Urgent Care Clinic is open 7 days a week to serve you and your family!